Meet Dr. Scott Nigbor
An Aha Moment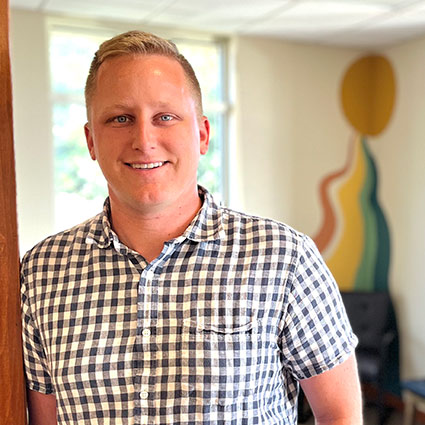 At a young age, Dr. Scott experienced firsthand the positive effects of chiropractic on one's health. He had been adjusted as a child but didn't understand exactly why until his eyes were opened one day when he was in middle school.
After enjoying time swimming at the family cottage, he developed an ear infection. Antibiotics, plugging his ear, and staying out of the water weren't helping, and he was getting upset. It was time for him to go visit his chiropractor, and that was when things got interesting. His chiropractor assessed his spine, looked at Dr. Scott, and asked, "Do you have an ear infection? Well, there is a chance that I can help you with that…"
His chiropractor adjusted Dr. Scott's upper neck, and immediately Dr. Scott felt the ear infection drain out of his ear! He looked up at his chiropractor in amazement and started asking questions.
He began to understand the essential influence our nerve system has on the function of every tissue, organ, and system of our body and how chiropractic influences the healthy function of the nerve system to regulate our bodies. That was when he knew he wanted to be a chiropractor.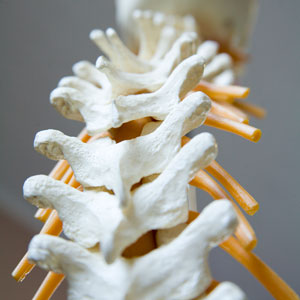 Education
Dr. Scott went on to the University of Minnesota Twin Cities, where he earned a degree in Kinesiology. While there, he completed an internship with the Gopher Football Team, working with the athletic training and medical staff. Dr. Scott got to work side-by-side with the doctors and trainers to help prevent and treat injuries of elite collegiate athletes.
He continued his studies at the prestigious Palmer College of Chiropractic, where he graduated with his Doctor of Chiropractic degree cum laude in 2014.
A True Family Practice
Immediately after graduating from chiropractic school, Dr. Scott opened his first chiropractic office in Sun Prairie, WI. Dr. Scott operated a successful family practice, seeing children, moms-to-be, and hard-working men and women, helping them thrive in their world.
A few years later, Dr. Scott met his wife Erin. They married in 2019 and welcomed their first son, Jace, in 2021. Family has always been very important to Dr. Scott and Erin, and when they found out that Erin was pregnant again, they decided it was time to relocate closer to family. Dr. Scott sold his first practice in 2022 and moved his family to Howard, WI, to be close to extended family as they welcomed their second son, Dane, in 2023.
Once settled in Howard, Dr. Scott opened Radiant Life Chiropractic in May 2023, with the goal of helping families & athletes live their best lives.
Away From the Office
Dr. Scott loves to be outdoors, hunting, playing sports, riding his bike, and being with his family. You can catch him and his family playing with their two dogs outdoors, and you can usually smell something tasty on the smoker.
Give Your Health a Tune-up
Discover how great you can feel with natural chiropractic care. Contact us today to schedule your first appointment!

Dr. Scott Nigbor | (920) 455-0020