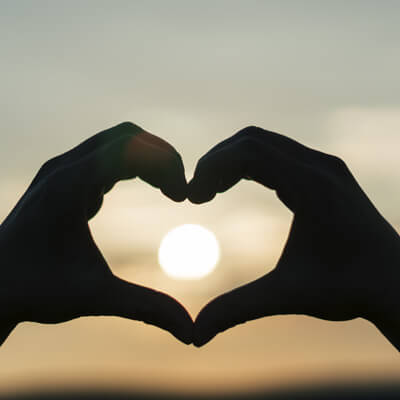 Radiant Life Chiropractic Reviews
What Our Green Bay Patients Say
At Radiant Life Chiropractic we love when patients share with us their feedback and comments after chiropractic care. Please read our patient testimonials below to see what other people have achieved through their tailored treatment plans with us.
Share your stories too! Click here to send us your feedback so that we can help to spread the word about the benefits of natural chiropractic care.
For more information or to schedule an appointment
contact us
today.

I decided to see a chiropractor after years of experiencing severe headaches/migraines due to staring at a computer screen all day. I initially didn't see Dr. Scott but another doctor in another location but was struggling to see results and felt more like a number than a patient. It was very apparent within the first few minutes of meeting Dr. Scott that he genuinely wants to get to know his patients and treats them like family. After a month or so, my headaches and migraines were significantly reduced! I was sleeping much better and my anxiety had reduced significantly as well. I would highly recommend Dr. Scott and his care to anyone.
- Anonymous
In the time I have seen Dr Scott, my life has been so positively affected! I feel like myself again. He is such an easy going guy and makes everyone feel like family! I am so much more productive during the day, my anxiety has greatly reduced, my sleep schedule is getting better, all thanks to Dr Scott and Radiant Life Chiropractic! My life is truly more radiant now that I see Dr Scott! Not only has my physical body improved, but I look forward to coming in and visiting with Dr Scott! He is such a fun guy to have random conversations with and he truly cares about the health of his patients…I mean friends! Thank you Dr Scott for making my life better and helping me see just how much better it can be! Don't miss out on booking your appointment today!
- Jami F
My family and I have really enjoyed working with Dr. Scott, he is very good at what he does! He is very attentive to your needs and listens. I have found that regular visits for myself and my son have improved our lives greatly! The office is very welcoming and family-friendly, we really do look forward to coming to see Dr. Scott. Thrilled he and his family are in our area!
- Brittney L
Dr Scott is amazing! I started to see him when my back hurt every morning. I could barely put my socks on and wash my face in the morning. He helped me get back to working out and lifting weights again and I've been pain free for over 2 years. Not only that, but he's a great person and always makes me laugh at my visits. Thanks Dr Scott!
- Becky B

Radiant Life Chiropractic Reviews | (920) 455-0020